News
News archive
26 January 2012
Following on from their first winter ascent of Gasherbrum II in 2011, Simone Moro and Denis Urubko are now attempting the first winter ascent of Nanga Parbat (8125m).
The team are releasing video updates from their expedition, the first three of which are below.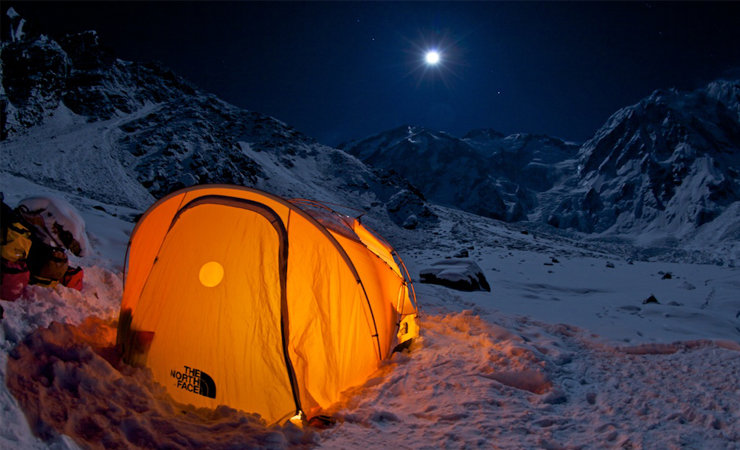 The basecamp under Nanga Parbat
You can follow the team on The North Face Website.
Nanga Parbat is the ninth highest mountain on Earth and the second highest mountain in Pakistan.
The name 'Nanga Parbat' means 'Naked Mountain' and the peak has never before been climbed in winter.
NANGA PARBAT CLIMBING HISTORY:
- 1895 First attempt (A. Mummery)
- 1953 Nanga Parbat first climb along Rakiot Face, Herman Buhl in a solo summit push.
- 1962 Second climb on Diamir Face (Kinshofer)
- 1970 Reinhold and Gùnter Messner climbed the Rupal face and descended the Diamir face
- 1978 Solo climb of a new route along the Diamir face (Reinhold Messner)
- 2005 New route in alpine style Rupal face (S.House e V. Anderson)
Author:

Jack Geldard - UKC Chief Editor

Source:

ukclimbing.com

Mountaineering news