News
News archive
24 October 2011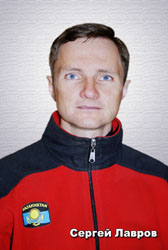 Sergei Lavrov, a professional climber and a guide, died in an avalanche on October 20. His partner survived the avalanche and was able to dig Sergei in the snow; unfortunately, it was too late for him. Three weeks ago, Lavrov was supposed to go with his clients to the Alps.
In 1997, Sergey ascended Everest from the north face as the member of Kazakhstani national climbing team. In total he made 7 successful ascents on peaks above 8,000 meter but found his death on a route 2A category difficulty. The avalanche control team reported that, in the headwaters of the Small Almaty gorge, fell about 50cm of snow in October and avalanche had been broad.
Mountain.kz wish to express sincerest condolences to Sergei's friends and family. He was an amazing climber and an amazing man. The entire mountaineering community mourns with you now and you are in our thoughts and prayers. Rest in peace Sergei.



Source:

mount.kz

Mountaineering news