Persons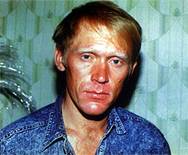 Anatoli Nikoliavich Boukreev (1958-1997) was a Russian climber who made seven ascents of 8,000 metre peaks without supplemental oxygen. Boukrev was relatively unknown in the international climbing community until the 1996 spring climbing season on Mount Everest, where eight people died in one of the biggest tragedies in the climbing history of Everest.
Boukreev was born on January 16, 1958 in the Urals of Russia. After completing high school in 1975, he attended Chelabinsk University for Pedagogy in Russia where he majored in physics, and earned his Bachelor of Science degree in 1979. At the same time, he also completed a coaching program for cross-country skiing.
Everest 1996
Boukreev was the lead climbing guide for the Mountain Madness expedition headed by Scott Fischer. The expedition had eight clients whom each had paid somewhere in the vicinity of $65,000 USD for a fully guided summit attempt of Mt. Everest:
Martin Adams (47)¹ – had climbed Aconcagua, Mount McKinley, Kilimanjaro
Charlotte Fox (38) – had climbed all 54 14,000' peaks in Colorado and two 8,000m peaks
Lene Gammelgaard (35) – accomplished mountaineer
Dale Kruse (45) – personal friend of Fischer for many years, first to sign up
Tim Madsen (33) – little experience at high altitude, lots on lower peaks
Sandy Hill Pittman (41) – New York socialite looking to complete the Seven Summits
Pete Schoening (68) – he had been part of a 1953 summit attempt on K2 (yet unclimbed at the time). They turned back to save the life of a climber who had developed a blood clot. On the descent, Schoening likely saved the lives of five other climbers by a spectacular ice axe arrest when climbers began falling off, after one of them lost his balance.
Klev Schoening (38) – Pete's nephew; former US national downhill ski racer, no 8,000m experience
¹All ages given relative to 1996.
By May 5, Pete Schoening had decided not to make the final push to the summit while still at Everest base camp. The team began the final assault on the summit by leaving base camp on May 6 with the plan to bypass Camp I and stop at Camp II for the night. However, when Boukreev reached Camp I, he found Dale Kruse in bad shape in one of the tents. Kruse was hoping to rest up, possibly spending the night there instead of going up to Camp II as planned. When Boukreev reached Camp II, he reported Kruse's condition to Fischer and Fischer decided that Kruse had to go down. So Fischer descended to Camp I and took Kruse back down to base camp. Boukreev had offered to take Kruse down but Fischer preferred to do it himself since Kruse was a personal friend.
Starting around midnight on May 10, Boukreev, Neil Beidleman (guide), Scott Fischer and Sherpas began guiding the six remaining clients to the summit, starting from Camp IV on the South Col (7,900m/25,900'). Boukreev, Beidleman and all six clients eventually reached the summit, but much later than what is considered a safe maximum turnaround time (typically 2pm). Unnecessary delays at the south summit, caused by fixed ropes not being setup by the climbing sherpas by the time the team had reached that point, had cost the team more than one hour of daylight. Boukreev descended to Camp IV, after consulting with Fischer, ahead of the climbers to prepare tea and food upon their return. The storm that rolled in caused many difficulties on the descent, including several climbers getting lost and well off the normal descent route. Fox, Madsen and Pittman managed to reach the South Col but were hopelessly lost in the storm and unable to determine the location of Camp IV. Boukreev heard about these lost climbers and managed to locate them huddled in a circle around 2am on May 11.
Fischer did not reach the summit until 3:45pm on May 10. Fischer was feeling ill (possibly suffering from HACE) and had totally exhausted himself on the ascent. He was unable to descend below the South Summit (8,350m/27,395') due to his condition and the storm that had rolled in. On May 11, Boukreev made a solo rescue attempt but found Fischer's nearly frozen body at around 7pm. A memorial cairn for Fischer is located on the crest of a hill near Lobuche.
In January 1997, Boukreev gave his expedition logs, personal journals, letters and memories to Gary Weston DeWalt who then collected all the information into a book called The Climb. Some of the facts provided in this book differ with the accounts offered in Jon Krakauer's book Into Thin Air. The Climb was also a response to some of the accusations made by Krakauer in his book concerning the decisions and actions by Boukreev — e.g. to descend to Camp IV before the clients.
On December 6, 1997, Boukrev was awarded the David A. Sowles Memorial Award by the American Alpine Club for his heroism and devotion in rescuing the three lost climbers.
Annapurna 1997
In the winter of 1997, Boukreev was attempting to climb the south face of Annapurna I (8,078m) along with Simone Moro, an accomplished Italian mountaineer. They were accompanied by Dimitri Sobolev, a cinematographer from Kazakhstan, who was documenting the attempt. On December 25 around noon, Boukreev and Moro were fixing ropes in a couloir at around the 5,700m (18,700') level. Suddenly, a cornice broke loose from a ridge not visible from the climbing route. The resulting avalanche knocked Moro down the mountain where he landed just above their tent at Camp I (5,200m/17,060'). Fortuitously, Moro had somehow stayed near the top of the avalanche debris and managed to dig himself out after a few minutes. Unable to see or hear any signs of Boukreev or Sobolev, Moro descended to Annapurna base camp where he was flown by helicopter back to Kathmandu for surgery on his hands, which had been ripped down to the tendons during the fall.
News of the accident reached New Mexico on December 26. Linda Wylie, Boukreev's girlfriend, left for Nepal on December 28. Several attempts were made to reach the avalanche site by helicopter but inclement weather in late December prevented search teams from reaching Camp I. There was some hope that perhaps Boukreev and Sobolev had managed to reach Camp I. However, on January 3, 1998, searchers were finally able to reach Camp I and an empty tent. Linda Wylie subsequently issued a somber statement from Kathmandu:
"This is the end… there are no hopes of finding him alive."
Climbing accomplishments
The major highlights of Boukreev's climbing career are as follows:
1997
July 14 Gasherbrum IV (8,035m)
July 7 Broad Peak (8,047m) – solo ascent
May 23 Lhotse (8,501m)
April 23 Mount Everest (8,850m)
1996
October 9 N summit of Shishapangma (8,008m)
September 25 Cho Oyu (8,201 m)
May 17 Lhotse – solo ascent, speed record
May 10 Mount Everest – South Col route
1995
December 8 Manaslu (8,156m)
October 8 Dhaulagiri (8,176m) – fastest ascent record (17h 15m)
June 30 Peak Abai (4,010m) – guide for President of Kazakhstan
May 17 Mount Everest – North Ridge route
1994
May 15 Makalu (8,476m)
April 29 Makalu II (8,460m)
1993
July 1 K2 (8,611m)
May 14 Mount McKinley (6,193m)
1991
October 7 Mt. Everest – South Col route
May 10 Dhaulagiri – new route on the west wall
1990
February Peak Pobeda (7,400m) – first winter ascent
May Mt. McKinley – West Rib route
April Mt. McKinley – Cassin Ridge route
1989
April 30 Kanchenjunga – first traverse of the four 8,000m summits of the massif
April 15 Kanchenjunga (8,556m) – new route
1987
Lenin Peak (7,137m)
Anatoli Boukreev Resources
Author:

Жунусов Б.

Source:

www.biographybase.com

Climbers